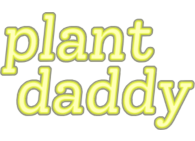 plant daddy
Updates Incoming!
Hi daddies! I'm blown away by how many folks have wanted to play this little plant game in the last week. This seems like a perfect time to add some of the features I'd been hoping to get into the original game but ran out of time for.
There will be two big updates released in the next month or two! Here's a quick overview:
In the next few weeks, expect a social update. This will include the ability to send plants to your friends!
A few weeks after that, I'll release an expansion update. This will include more parts of your apartment to grow plants in!
Each of these major updates will also include more plants and more decorative items to keep your rooms lookin' gooood (see the attached image for a preview!)
If you're interested in following my work on these updates, I'll be posting about them on Twitter as I go.
<3
Brady
Comments
Log in with itch.io to leave a comment.
what about growing plants and then having a choice to get more petals or sell them for money to decorate your apartment etc that sounds like a cool feature