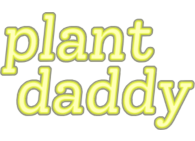 plant daddy
New game, Fossil Corner, coming soon!
---
Hi plant daddies!
Pretty excited to share that my next game, Mr. Fossils, is coming out this summer!
Mr. Fossils is a chill puzzle / fossil collection game. You're a retired paleontologist, building a fossil collection in your old garage! The game shares a lot of ideas with plant daddy--rare traits, proc gen objects, chill vibes and interior decoration!
If you want to support the game, please wishlist it on Steam <3 <3
And here's the trailer!!
<3 Brady

Comments
Log in with itch.io to leave a comment.
Is it possible to make it playable on google chrome?
Hey Kevin. No, I'm sorry, that's not something I'm planning on right now. Mr. Fossils isn't built to be a browser game (something that would require a lot of planning and optimizing) and I'm planning on selling the game too, which is hard to do with browser games if you don't set up an account system (also requires planning beyond the time I have.)