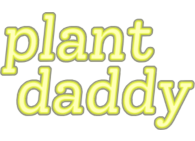 plant daddy
The "Things People Want" Update
---
I've decided to take the wildly controversial stance of adding more things people want to this game. I will not be taking further questions at this time.
Changelog:
A new plant type, the Desert Beauty! This plant was chosen to be added to the game by the plant daddy discord community as a part of the Great Plant Hunt. Thanks to

agate9

,

McKenna Krebs

,

River

,

Mildy Concerned Doe

, and

Geo the CactusHooman for submitting pictures of Echeveria!

You can now recycle items in the inventory. Should help keep inventories more manageable!
Removed fullscreen mode for the download version–a Unity bug was causing the mouse position to be tracked incorrectly
Many small updates

Plant rack model update
More leaf variegation patterns
Smoother shop purchase sequence
Comments
Log in with itch.io to leave a comment.
Suggestion: Add fertilizer to buy! It could be used to make a plant grow faster!
I finally got the bathroom, I'm getting the Desert Beauty next, I bet it will look amazing!
Suggestion: Can you make a new room? My room suggestion is a bedroom please.
UwU
Show post...

I agree. A bedroom would be really nice
yeyeyeyeyeyeyeyeyeyeyeyeyryeyeyeyeyegysadghewergjyerertiyetyeyteytyedyeuyeeyeyyeuyeuyruyruwuwuwuwuywuuwuwuwiwuuwiuweiuw8owqiqiqiqiqoiwiqiiqiq
Thank you so much for listening to the people playing your game! You have no obligation to make updates but you do and it's amazing! :D
Love the updated plant rack, looking forward to seeing more leaf patterns, and have already accidentally placed 3 plants on shelves instead of my nursery because I'm used to having to click one more time~
I'm currently in possession of the game and what I believe to be the up-to-date version files, but I can't seem to be able to open the game and see any differences such as the ones mentioned in your posts. Any clues as to how to correct this?
Hey! Sorry about that, there might be some problems with the build. What platform are you on?
I'm not sure I understand your question, but I'm using windows 10 with unityplayer.dll.
That answers it! You're on PC.
Can you try the download on more time? The version I originally released for PC had a bug, but I updated it yesterday afternoon. If that still doesn't work, can you send me a screenshot of what the folder looks like when you open it / what happens when you try to open the game?
Thanks and sorry for the trouble!
Okay! so I deleted and re-downloaded it to my Desktop, didn't move any of the folders or contents around, and it seems to have worked though the folder _MACOSX is separate from the rest of them and both are in my Desktop.
Ah great! Yeah, must have had the broken initial build, glad it worked! :)
the _MACOSX folder is just a weird little quirk of the fact that my dev machine is a mac, annoying but harmless. it is on my todolist to figure out how to get rid of it at some point haha