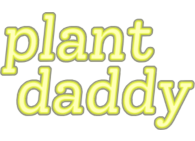 plant daddy
Hello!
Another batch of changes for plant daddy. Just bug fixes and conveniences that folks have been asking for.
The biggest changes are to saving / loading games! Plant daddy now supports transferring your save from the browser version to the desktop version, as well as a whole lot more.
FEATURES
Added a whole bunch of savegame transfer features!

You can download your savegame file in the browser version

You can make a copy of your savegame file in the desktop version

You can load a savegame from a file in the desktop version

Dramatically sped up inventory load time
Added rare trait count to plants in inventory
Prevent users from losing data when opening a newer save file in an older version of the game
Added a backup system to help players recover from corrupted saves
BUGS
Fixed plants automatically being focused after being placed
Fixed plant light levels not recalculating after stashing light sources
Fixed browser version not working on OS X Big Sur and above
I'm working on a new game now about fossil collecting. Hopefully I'll be able to share more details about it soon!