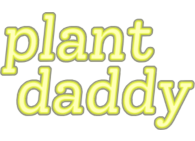 plant daddy
Downloadable Game + Discord
---
Hi folks!
Three things:
The game is now downloadable! You can download and play on PC and OSX. This is to mitigate problems some players are having with saving their games in-browser. (If you are one of these players, please let me know what browser you're using in the Support Thread.) Screenshots taken with the camera will save to your desktop. All versions of the game will remain free.
A Plant Daddy Discord server has been started! Lots of kind folks are sharing plants there already, so go ahead and poke around if you're interested.
I'd like to thank everyone who's played the game in recent weeks. I've noticed an uptick in players recently. Not sure if that's due to current events, but either way, if this game is a comfort to anyone, it is a gift to me to feel like I am a part of that.
--Brady