Fossil Corner
Collect Crinoids! Play the Big Fall Update Now!
---
Hi y'all! I am very excited to say that Fossil Corner's Fall Update is now available for everyone! It's a huge update, and I hope you all enjoy!
Game is 20% off this weekend to celebrate!
Collect a new type of fossil, the strange & beautiful Crinoids!
Pull open the barn doors and let the sun shine in in your New Workspace!
Use the Scrapbook App to create scrapbooks of your collection!
Unlock new items, like the Record Player, Printer, & Eurypterid Pillow!
And a lot more!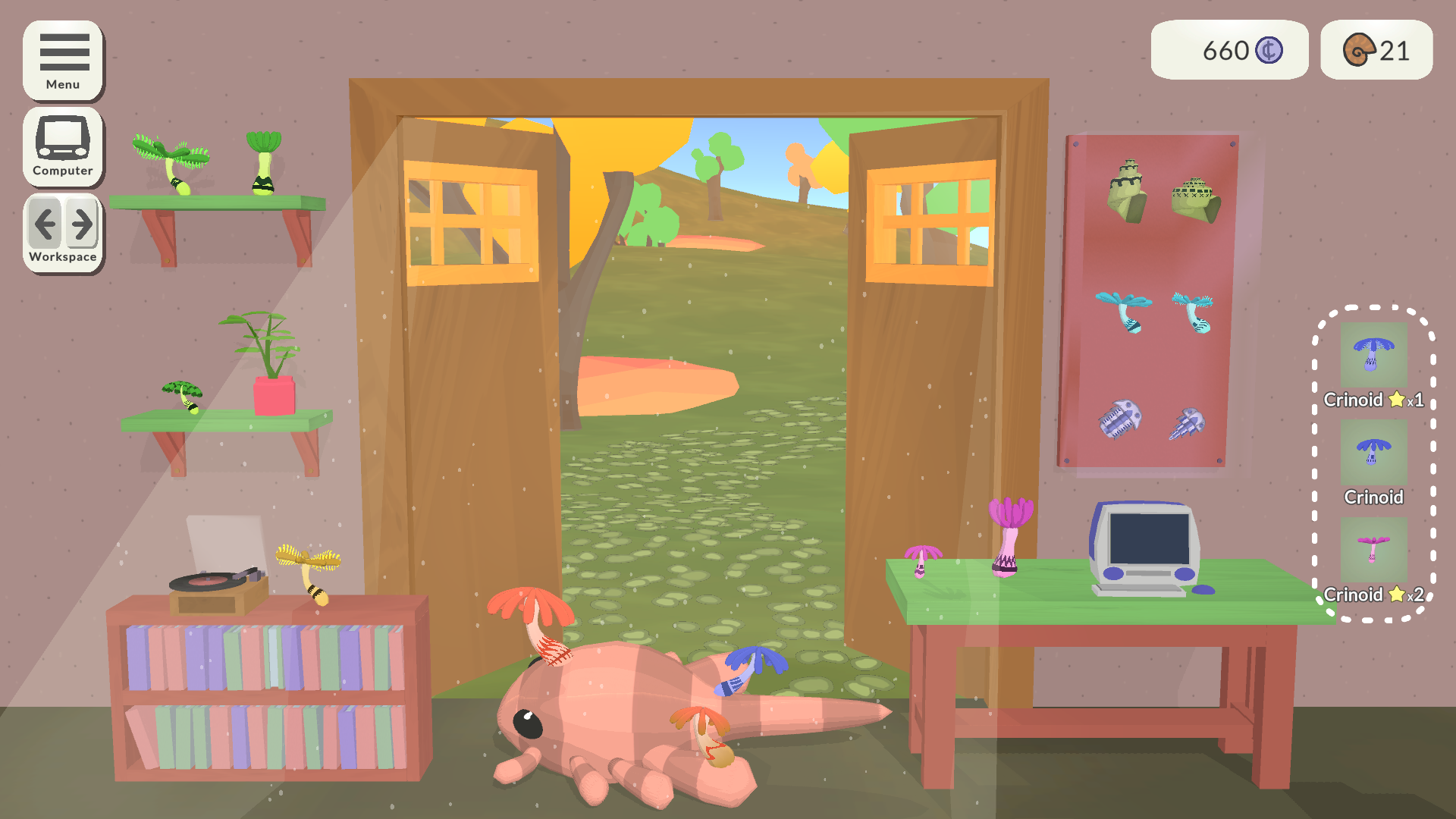 Now that this update is done, I'm planning on moving on to working on new projects. This game has been a real pleasure to make.

Thanks again to everyone who's played. You have all been so supportive and kind! I feel very lucky.
<3 Brady