Fossil Corner
Big Fall Update Coming in October!
---
Hi everyone !
Ok! Hype news! The BIG FALL UPDATE is now done with feature development, and is entering beta testing this week! That means the update will be coming in October!
Here's a lil' preview of what the update contains:
A new fossil type, Crinoids!
A new workspace!
A new app for your computer, the Scrapbook!
Many more items and features, including a record player, a printer, a new level for Fossil Finders, and more!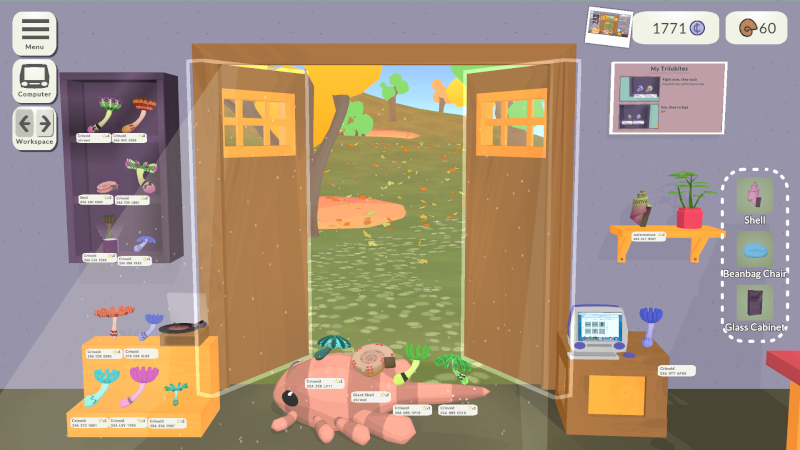 <3 y'all!
Brady